The first 100% Electric bus with body built in New Zealand
Built in 2017 with the following attributes:
260kw rate peak power motor
LG Lithium Iron batteries
Various battery options available
A range over 200 kilometres
Wabco brakes/power steering
ZF steering
Established bus/train manufacture in China (1st time their chassis has been built on outside China)
Quality Kiwi Bus Builders built body
The first 100% Electric Double-Decker bus with body built in New Zealand
In 2018 Kiwi Bus Builders started the build of ten 100% fully electric double-decker city buses for Greater Wellington Regional Council. These were the first electric double-deckers in the Southern Hemisphere and the first vehicle was launched at Parliament on 5th July 2018. These buses have a capacity of 68 seated passengers and 16 standees and have the ability to re-charge in under 6 minutes to give a 100km range.
2021 and Beyond
2021 and Kiwi Bus Builders are building 31 further double-decker EV's, this time to include Air Conditioning on the upper floor. With the technology in battery operation constantly improving this 2nd generation electric bus now has a 200km range on a 6-minute fast charge.
BREAKING NEWS:
August 2nd, 2021: The first of 31 Kiwi Bus/CRRC Electric Double Deckers has been delivered and will be taking on passengers very soon. Watch out for this amazing new vehicle on the streets of Wellington.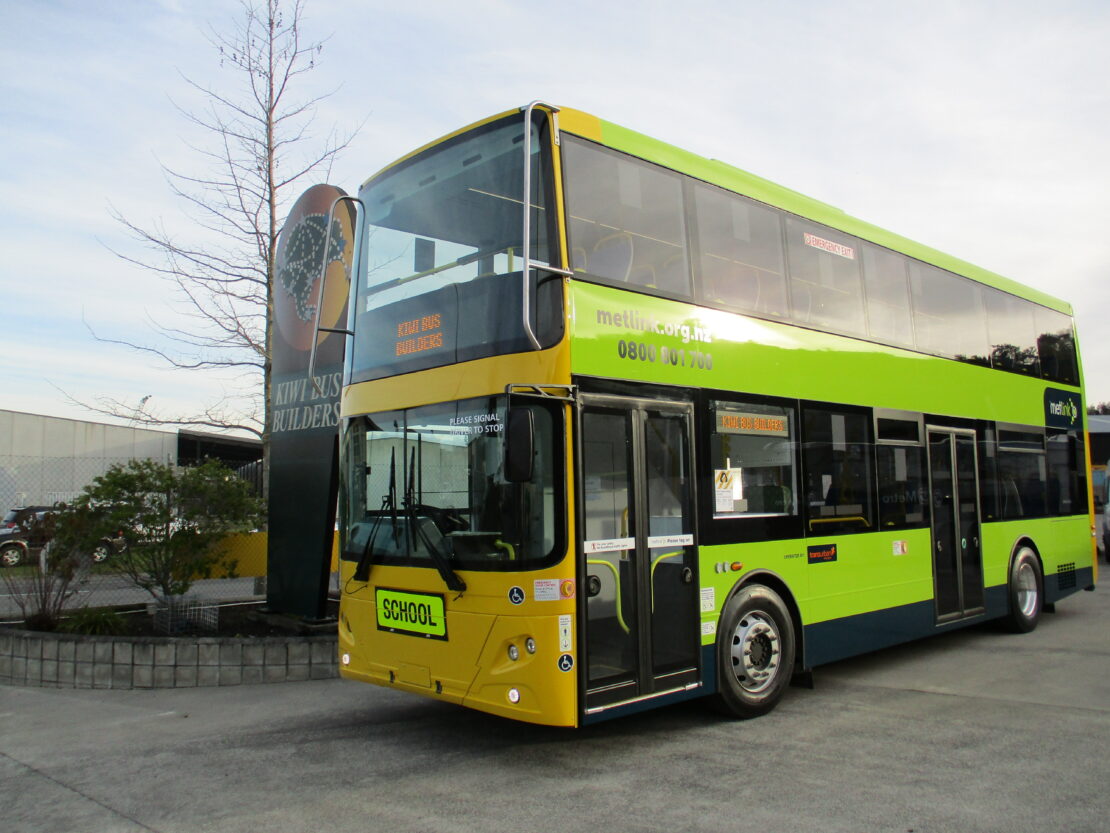 Electric Buses in Build
Double Decker Electric Chassis.